Military Alphabet: A Code You Need to Know with NATO Phonetic Alphabet Chart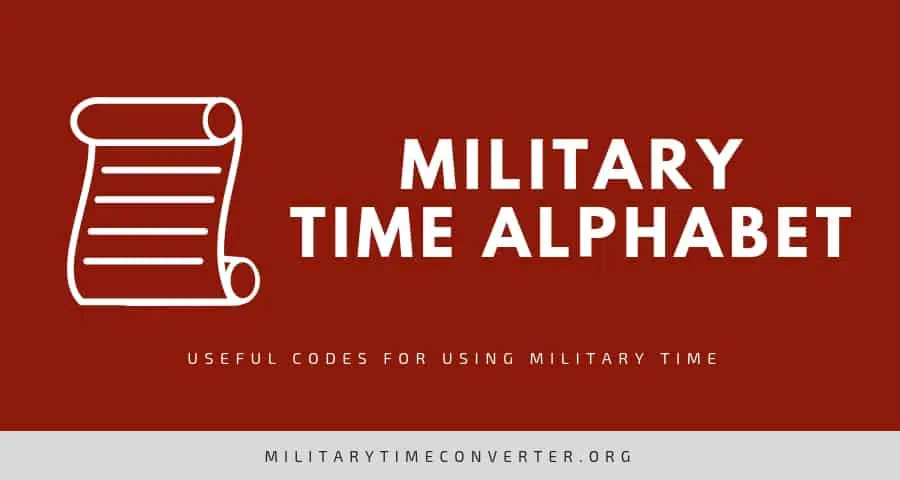 Share with your friends!
The military is one of the most important parts of the country. They play a major role in the protection of the country. So you might have heard the word military alphabet. Do not get confused because these are special code words. The words are in use by not only military but also many important organizations related to government.
What is Military Alphabet? Military Alphabet is a code which is used by armies around the world for comunication. The standard for this code is known as NATO Phonetic Alphabet.
If you are in a relationship with a military man you would know about the military alphabet. However, there are some people that know nothing about this facility. Whether you are planning to join army or not. It is important that you understand how the code words work. There is no need to get confused when we are by your side.
If you have to talk about the military in public better use military alphabet and you might be wondering that what it is. So here we have everything you need to know about the army alphabet.
What is Military Alphabet?
The military has to be very careful with their message. So they cannot risk the public or enemies will know what they are conveying. Therefore the regular chat and signal sending techniques were used for many years.
However, recently NATO system was developed for the army. It is the special set of codes known as the military alphabet or also NATO phonetic alphabet. The code is used to send a different message or to contact a particular person in the army so it works like NATO phonetic alphabet translator.
Military Alphabet Codes

| Character | Alphabet | Pronunciation |
| --- | --- | --- |
| A | Alpha | Al · fah |
| B | Bravo | Brah · voh |
| C | Charlie | Char · lee |
| D | Delta | Dell tah |
| E | Echo | Eck · oh |
| F | Foxtrot | Foks · trot |
| G | Golf | Golf |
| H | Hotel | Hoh · tell |
| I | India | In · dee · ah |
| J | Juliet | Jew · lee · ett |
| K | Kilo | Key · loh |
| L | Lima | Lee · mah |
| M | Mike | Mike |
| N | November | No · vem · ber |
| O | Oscar | Oss · ker |
| P | Papa | Pah · pah |
| Q | Quebec | Kweh · beck |
| R | Romeo | Row · me · oh |
| S | Sierra | See air rah |
| T | Tango | Tang · go |
| U | Uniform | You · nee · form |
| V | Victor | Vik · tore |
| W | Whiskey | Wiss · key |
| X | X-Ray | Ecks · ray |
| Y | Yankee | Yang · key |
| Z | Zulu | Zoo · loo |
If you like this Military Alphabet you can download Military Time Alphabet – Printable Chart.
When the codes got successful in the army soon it was adopted by many other companies. It was noticed that intelligence agencies and other companies have been using the system. It is the perfect help that companies need for a long time.
How Military Alphabet Works?
There are no tricks or techniques on the military alphabet. These are special military phonetic alphabet that works in the following way.
There are 26 alphabets in English language and each alphabet is given a code
The code is in the form of dots and lines
Once you understand the codes you will notice that every code has a name
It is the message that is conveyed using the military alphabets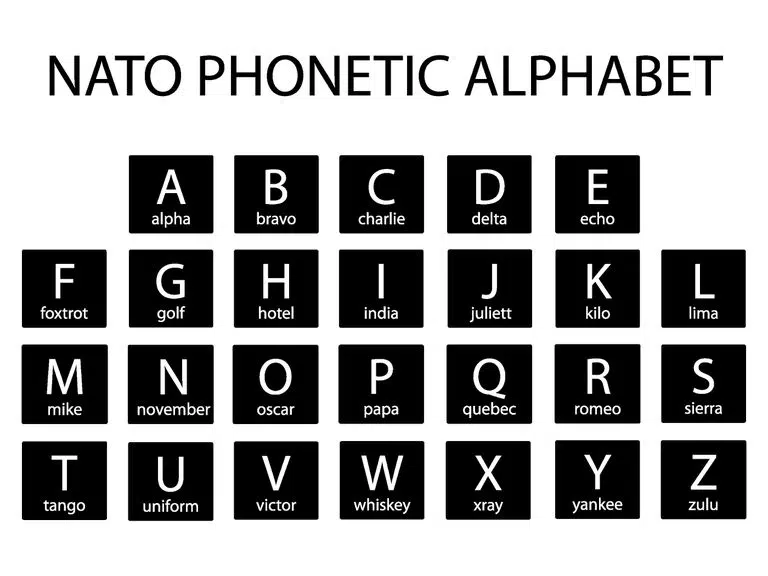 The military is familiar with the codes because they know how the system works. However, when the same codes are used in public things can get confusing. Do not worry because we have latest military alphabet chart. It will help you to understand the codes quickly in case your army man has sent you a love letter. If there are only dotes and lines. You should know it is a secret message.
So all you need is to access the military alphabet pdf chart on your phone and match the codes with the alphabets. Within seconds you will get the message. You will even not have to visit a translator to understand the codes. It will get few tries and soon you will learn NATO alphabet codes yourself.
TIP: In case you want to understand how to make conversion from standard time to military time for specific times check out our posts with explanation for the specific military time conversions.
Why are Military Alphabet Charts Used?
You might have been wondering that when you are not in the army why you need army alphabet. If you have a boyfriend in the army it is the first thing you need to learn. The codes will help you convey a message when kids are around. The system will not waste your time because you can understand the message using charts.
If your partner is trying to test your military alphabet code knowledge do not let him know you have a chart by your side. Use the army alphabet chart and surprise your partner with your knowledge.
TIP: You can convert any time you need right now:
Converter from Army Time to Normal Time:
Convert Militry Time to Standard Time
Please write correct time
Converter from Normal Time to Army Time:
Convert Standard time to Military Time
Army Alphabet (NATO Phonetic Alphabet): Conclusion
So make sure that you understand the use of military alphabet (NATO alphabet) perfectly. Remember that these are special codes. Similarly, you can use these special codes to send a message that you want. No confusion and no threat that someone will know what you want to say as a result. This can be finally used if you want to deliver a message to your partner who is in the army.
Therefore our army alphabet chart is accessible 24/7. So you can use it anytime and anywhere you like. The best thing is that it is available in the downloadable version. No need of internet when you will have the table on your phone all the time. If you need to know more about military alphabet and military time stay tuned. Therefore there are many other articles like Military Time Zones or How to Read Military Time that will help you in this case.
Share with your friends!